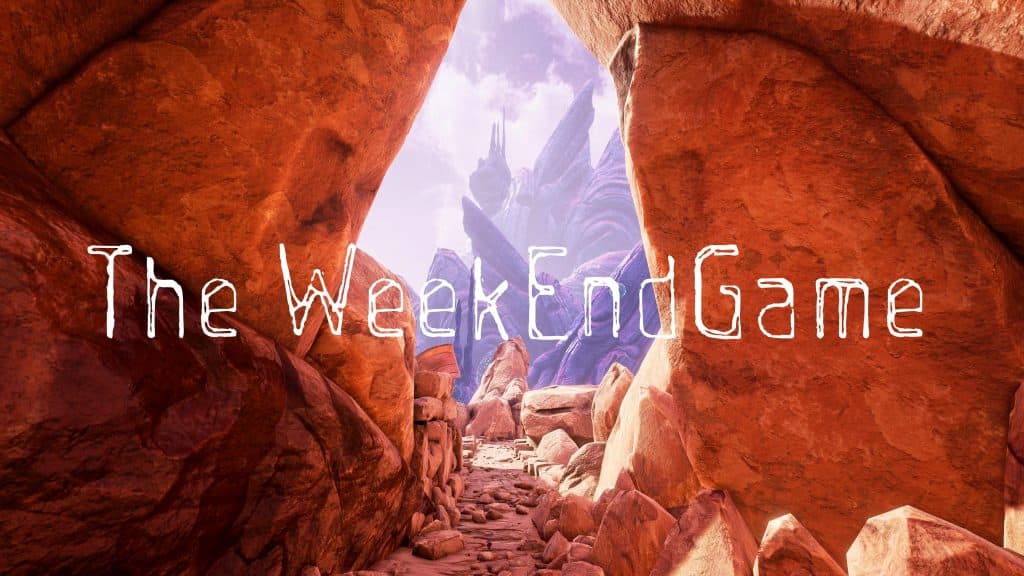 As the summer sun lazily sets, it is back to school indeed. For you, that is. Us? We've been playing No Man's Sky and Obduction, thanks so much for asking. It's the ninth WeekEndGame.
Pidnapping
Kickstarted by the creators of Number One Reason To Buy A CD-ROM, the Unreal Engine 4-based mystery-machinery-puzzler has been in retail for about a week and me and my wife have been relaxedly brain-co-oping it since.
No, we haven't got the first clue what 'obduction' (or, ahem, 'pidnapping' for that matter) means. All we know is, we freaking love the game. Everything about it feels just right. 'Micro' puzzles connect to 'macro' ones but never leave one feeling lost or confused. Distances to walk are memorable but not to an extent when they feel like unnecessary busywork. And then, there's the scenery to admire.
The gallery below is from the first 5 hours-or-so of the game and may contain location spoilers.
[foogallery id="1018″]
Every Man's Grass
It's a pity no screenshot can capture the mesmerizing movement of grass in No Man's Sky. Landing and letting that particular biome into the cockpit of your lonely spacecraft, jumping out into its calming ambience, is one of those moments I still fly for, more than 50 hours in.
But there be more. A lot more. The 'emergent' narrative has no end and, despite what has been said about No Man's Sky since launch, I am more than happy to fire it up for an hour here and there to experience yet another procedural story.
I kind of plan to do the following No Man's Sky galleries that 'story way', this one is, admittedly, a bit of a mess. Even more so after mods came into play mid-way. It's a beautiful mess though.
[foogallery id="1031″]
We're celebrating the tenth WeekEndGame next time by… doing absolutely nothing out of the ordinary. Stay tuned.